kokoka Family Program
To all international students, welcome to Kyoto!
The purpose of this program is to provide opportunities for international students and general citizens to interact in daily life and build more understanding of each other. These families sometimes become emotional support for international students as they support their life in Kyoto.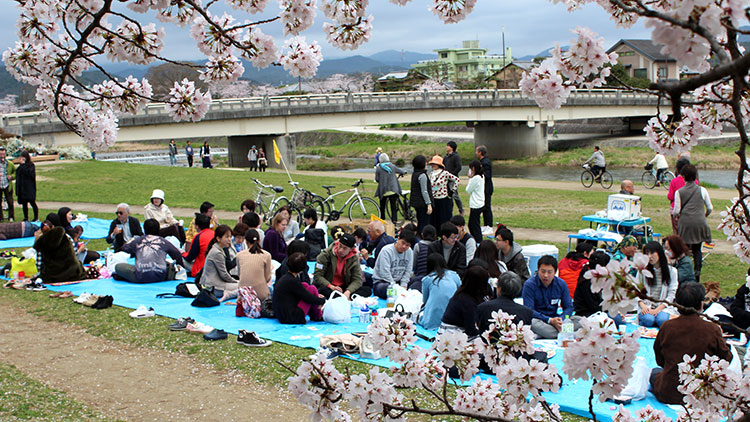 Those who can participate
- International students enrolled in universities and two-year colleges in Kyoto City
- International students who apply for this program must intend to stay in Japan for 6 months or longer.
How this program works
(1) The Foundation asks for applications from international students twice a year (spring and autumn)
(2) Based on each student's favorite things, wishes, and places they live, a matching family is determined.
(3) Meet the matching family at the Match Party (a party to introduce international students and families)
(4) The international student and the family contact each other directly and have exchanges.
Application
The exchange period for this program is 6 months. After that, both sides are free to continue their relationship.
Depending on the number of applications from international students, we may introduce multiple number of foreign students to one family.
>International student support families for this program are members who have registered for volunteer activities conducted by the Kyoto City International Foundation.
※ This is not a home stay program.
To apply, please visit our "Kyoto International Students Information Site" (only during the period when applications are taken) and Log into the "kokoka Member Site".